Health & Beauty Salon in Crystal Palace, NINSKI 's professional therapists provide body sculpting methods to get rid of fat cells and reduce the appearance of fat on targeted areas of the body. Whether using heat, cooling, or ultrasound, body sculpting treatments kill fat cells that are then excreted over the next couple of months, which is when you'll see full results. Book your body sculpt treatment online.
Cosmetic technique that lifts and tighten the skin by stimulating collagen production. Package available with makeover plans. 
An alternative to radical surgery, fillers or Botox, Plasma Fibroblast is an anti-ageing treatment that uses your own immune system to stimulate your skin into building new layers of collagen. This results in tighter, younger-looking skin.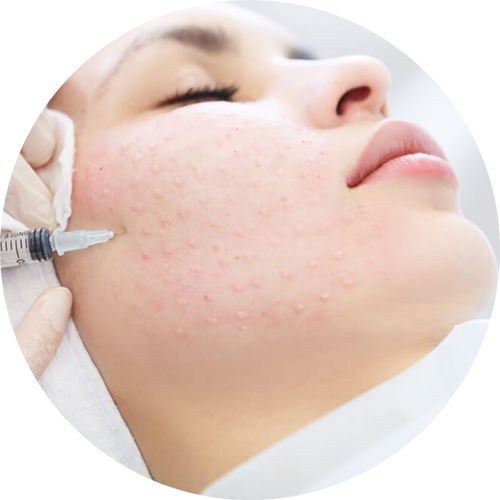 Injections of liquid containing cocktails of collagen, vitamin C or serums for hyperpigmentation patches are administered under the first layer of skin where collagen is produced. Gives the skin a natural glow and rejuvenates the face & eyes. Two days downtime after treatment. 
BIOFILLER INJECTION FOR VEGANS
Another natural alternative to fillers using your own platelet-rich plasma, this hypoallergenic filler provides an instant result to adjust the symmetry of your facial features. After 2 or 3 treatments biofillers provide a longer lasting result than regular fillers. All Bio Filler customers receive a free top-up with their purchase. 
If a customer would like a makeover, (more than 3 targeted area) NINSKI will offer a discounted package.
BOTOX INJECTION, MUSCLE RELAXATION
A consultation must be done prior to treatment. FREE consultation through Whatsapp: 07572901997