7D HIFU - Non surgical face lift london
Surgical facelifts come at a high price point with a significant downtime and risks. Our revolutionary Ninski High-Intensity Focused Ultrasound (HIFU) 7D machine delivers incredible results similar to that of a surgical facelift- without the downtime or associated risks.
Our Ninski High-Intensity Focused Ultrasound (HIFU) 7D machine has been custom developed by us over 6 years, and is the most advanced HIFU machine in London. We do supply our HIFU machines to clinics, if you want more information about purchasing our machine, click here.
HIFU, also known as High-Intensity Focused Ultrasound, is a non-invasive and non-surgical facelift treatment that uses laser HIFU technology to tighten the skin. HIFU is a popular choice for those seeking skin tightening treatments due to its effectiveness, with immediate results being seen and the full result after 90 days. 
HIFU is a safe and proven treatment to sculpt the face, define the jawline, tighten the skin, reduce the appearance of fine lines, wrinkles, and sagging skin. 
HIFU skin tightening works by using focused ultrasound energy to stimulate the production of collagen and elastin in the skin, resulting in a rejuvenated appearance and more youthful appearance. You can read more about the benefits of HIFU here.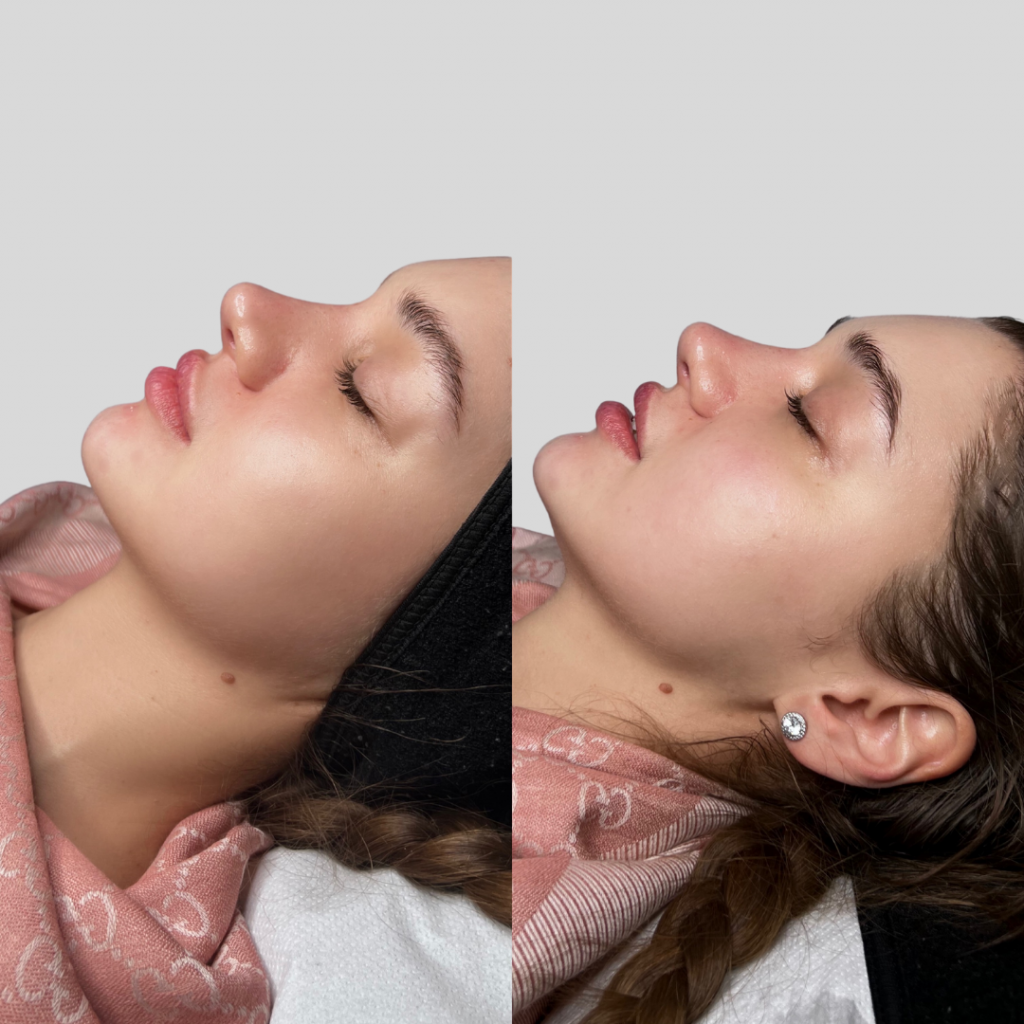 HIFU skin tightening before and after photos show the dramatic difference in the appearance of the skin after just one treatment, making it a popular choice among those who want to avoid invasive procedures.
We have been offering HIFU treatments in London for almost 10 years at our clinic. We manufacture our own state-of-the-art 7D HIFU machine, with the highest specifications available in the UK.
We developed our own unique 7D HIFU skin tightening technique, using 4 different wavelengths to maximize the results. Our HIFU treatment cost is competitive and we use the most effective HIFU machine on the market. Contact us today to find out more about HIFU skin tightening and to book your consultation with one of our experienced practitioners.
HIFU FULL FACE, NECK & DECOLLETAGE